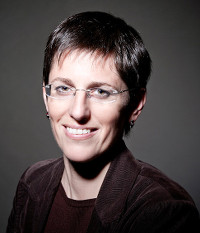 Anne-Laure Héritier, Founder and Managing Director
"Nothing is impossible"
Anne-Laure Héritier founded Capital Emergence s.a. in 2009 after working 15 years in the Trust Industry as Trustee, Assets Planning Advisor and Managing Director of all types of companies, foundations and complex structures.
Specialized in all questions of corporate governance and organizational efficiency, she helps Board of Directors to implement their decisions and improve their performance.
After experiencing a Swiss industrial start-up, she created a special business plan service tided with mergers & acquisitions services to facilitate business relations between investors and PME-PMIs.
 
Born to be an entrepreneur she is dynamic, efficient and result oriented. She puts all her energy and corporate expertise to manage your projects. 
Based in Geneva, Anne-Laure shares her time between Asia, Europe and Latin America.
Of Swiss nationality, she speaks French, English and Spanish.
Philippe ZWAHLEN, directeur général SST Consulting Ltd Shanghai
Philippe Zwahlen est fondateur et directeur général de SST Consulting Ltd Shanghai. Ressortissant Suisse établit en Chine et en Asie depuis 1993, M. Zwahlen, a construit un solide réseau d'entrepreneurs privés est-ouest, d'investisseurs prospères et d'organisations gouvernementales en Europe, dans la région APAC et au Moyen-Orient. Dirigeant SST a su réunir des partenaires innovants, des spécialistes des brevets et des experts financiers qui s'allient pour vous offrir une évaluation complète d'opportunités d'affaires. Il est titulaire d'un diplôme en comptabilité de l'Institut Byva de Neuchâtel en Suisse et d'une maîtrise en administration des affaires de Rutgers, de l'Université d'Etat du New Jersey. Il parle couramment le français, l'anglais, l'allemand et le chinois.
Chinese Mob : +86 139 1630 2289
Swiss Mob : +41(79) 699 13 31
We Chat ID : pz13916302289
https://cn.linkedin.com/in/philippe-zwahlen-7b28914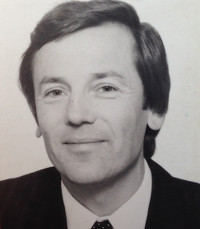 Jean-Louis Héritier, Director and Authorized Signatory
"To innovate in tradition"
Jean-Louis Héritier has been the Administrator and the Managing Director of Swiss companies for 40 years.
Importing Valentine paints all around Switzerland, he also worked for the Czech Republic, especially in the transportation business and participated to several Paris-Dakar and Pharaohs rallies. He has a good knowledge of the Maghreb markets – mostly in Egypt, Morroco and Tunisia – as well as throughout the eastern European countries. He created high pressure carwash centers in the Canton of Geneva. He is co-manager of CAPITAL EMERGENCE, and act as Consultant for the set-up and the management of Swiss Holding companies, service or industrial firms.
English