Corporate Advisor: legal structuring, company secretary.
 
With CAPITAL EMERGENCE  you invest in your future financial security. We provide ongoing strategic and regulatory intelligence to offer you customized structures tailored to your projects.
Core business
As financial intermediaries, we offer consulting services, company creation and administration, management of foundations , in any jurisdiction.
The service care - our DNA
Trust, secrecy, quality and pragmatism in the management were not taught to us: they are part of our genetic code, our education and our values. We bring added value to each project and offer quality customer services at extremely competitive prices. Our mission: to achieve your projects.
Our fiduciary services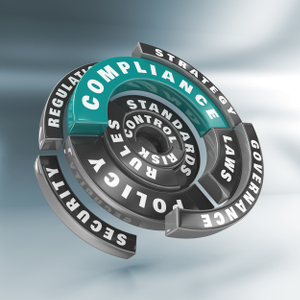 Company formation & management
Provision of directors
Provision of nominee shareholders
Company administration & secretary services
Effective domiciliation
Office facilities
Arranging the opening of bank accounts
Review and agreements drafting
Accounting & tax services
Family offices
Confidentiality
Our services are confidential. We do not disclose information obtained in the course of our business relations, unless specifically requested by the client or legal obligation. All customer information is stored at our headquarters in Geneva.
Rules
It is essential for the service to be provided that we act independently as trustee in accordance with our fiduciary obligations. The fact that you are our client settling a structure does not mean that you have the power to direct or control the activities of the directors in the implementation and management of the company set up, other than under the usual rights under law.
International Business Advisor
We work with local partners based in Europe, China, Hong Kong and Montevideo. As part of the Sino-Swiss Chamber of Commerce and the Latin American Chamber of Commerce we advise you the best strategy  to enter a market  in Europe or in one or the other continents.
Ideally located in one of the largest trading center of the world that is Geneva, we have access to business opportunities or partnerships that might interest you. We work independently with all first class banks specialized in trading.
We manage all kinds of projects in all areas, but for several years we are particularly active in the following international business management:
Luxury products (wine, art, cosmetics, horses)
Products in the field of security and industry (protective devices, alarms)
Feel free to submit your development project, the opening of a subsidiary, any other projects and we will analyze together the best way to structure it.
Specialisations
Service in MLA compliance implementation
As a Member of the Self-Regulation of Organization of Independent Asset Managers (OAR-G), we assist companies, trustees, auctioneers or other financial intermediary newly submitted to the MLA in the implementation of internal processes to meet compliance requirements.
We advise you in the creation and ownership of your own MLA forms and in the organization of internal control.
Pre- audit mission for your annual audit MLA.
Dynamic and focused financial controlling
As part of our mandate, we provide financial controls in Switzerland and abroad and act as intermediary between the client and local auditors. This for all types of structures: companies, foundations and associations.
Monitoring and framing budgets, setting up checkpoints and alerts; checking profitability. Performance measurement and risk financial reporting.
English